| | | |
| --- | --- | --- |
| Welcome | | You are not currently logged in. |
Click on the calendar below to see the winners of each day's drawing.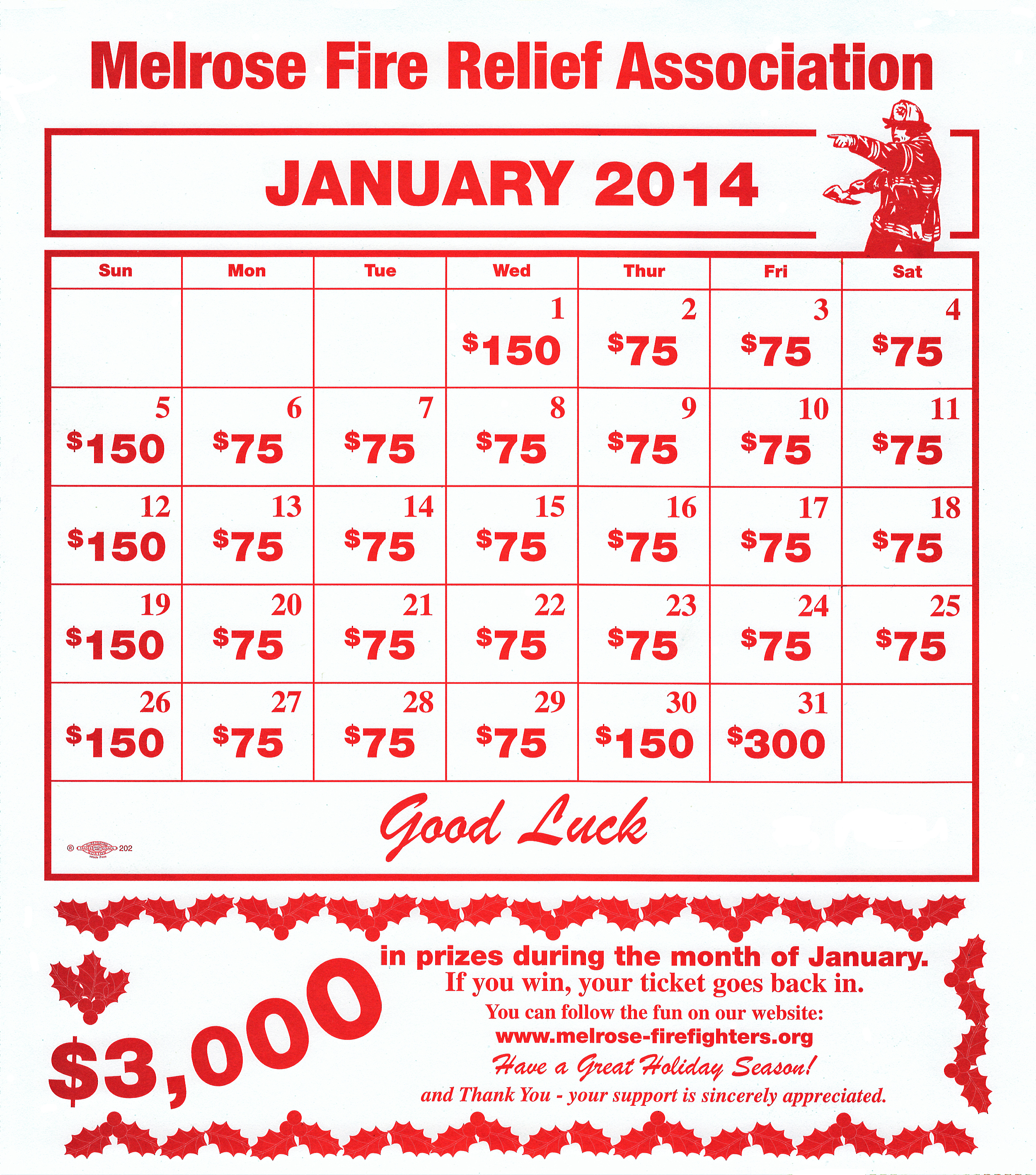 SPECIAL SIGNAL 10-15 HAS BEEN TRANSMITTED AND THE MESSAGE IS AS FOLLOWS:
IT IS WITH DEEP REGRET THAT THE CHIEF OF DEPARTMENT ANNOUNCES THE DEATH OF FIREFIGHTER FRANCIS J. PENNY OF ENGINE COMPANY 2, RETIRED
FIREFIGHTER PENNY WAS APPOINTED TO THE CITY OF MELROSE FIRE DEPT ON FEBRUARY 18, 1948
AND RETIRED ON APRIL 6, 1986
FUNERAL ARRANGEMENTS SHALL BE PRIVATE AT THE FAMILIES REQUEST
SIGNED,
CHRISTOPHER J. LEARY
CHIEF OF DEPARTMENT
Melrose Firefighter Michael O'Conner will be running again in this year's USMC Marathon in Washington DC as part of Team IAFF, to raise money for the Firefighters Burn Fund and several other charitable funds. Please open the link provided if you are able to donate to this worthy cause. THANK YOU.
Download:

flyer.pdf